3D printers open up whole new possibilities with many 3D printed models for woodworkers. In the woodworking sector, many things for the workshop can come from the 3D printer. Whether it's a battery holder, a painter's pyramid, a bench hook or other useful things. In this article I will introduce you to the 7 most useful 3D printing models for the woodworking workshop!
* = Affiliate Links /Advertising
As an amazon associate i earn from qualifying purchases.
Advertising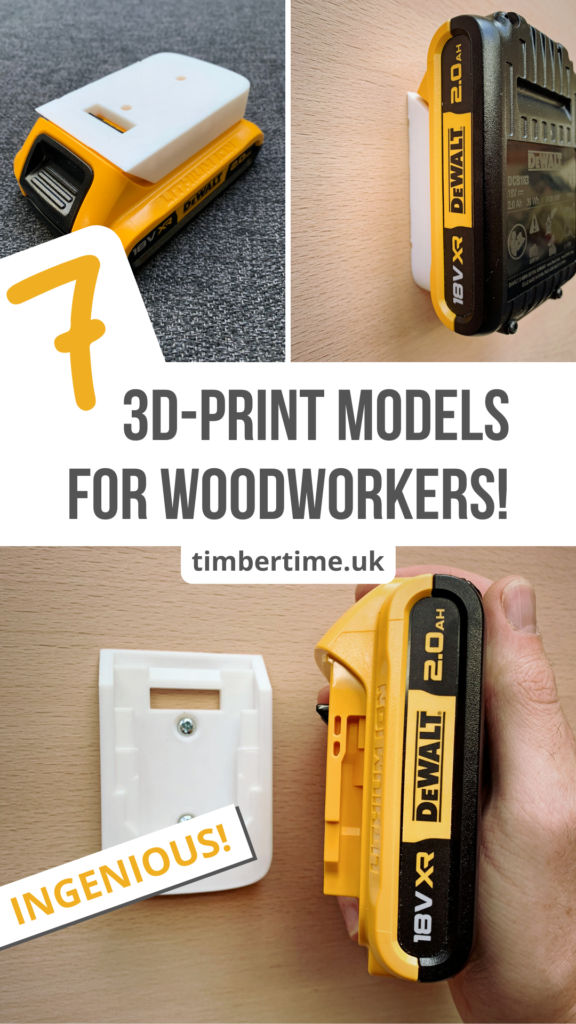 1. Battery Holder 3D Print Model
Over time, one usually owns a few rechargeable batteries for electrical appliances. Whether it's a DeWALT battery holder, a Makita battery holder or a BOSCH battery holder. There are 3D print models for every common battery on the internet. This makes it possible to design and organise the workshop even more efficiently. The battery holders can, for example, be fixed in pharmacy cabinet pull-outs or simply mounted on the wall. Normally, countersunk mounting holes have already been integrated into the 3D printed battery holder models.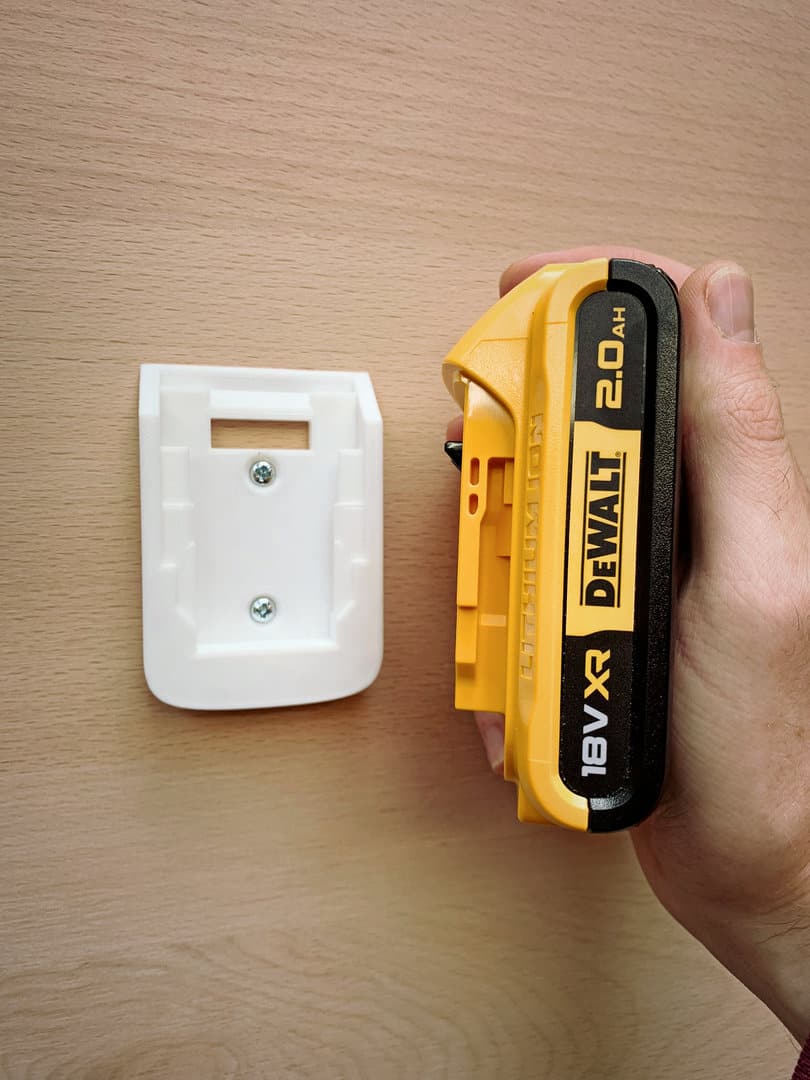 2. Cordless Drill Universal Holder 3D Print Model
Similarly useful are holders for hanging the cordless screwdriver on the wall. No workshop should be without a French Cleat tool wall. Such 3D print holders for cordless screwdrivers and other machines complement a tool wall perfectly. I developed the cordless screwdriver holder shown here myself. It can be used universally and fits on numerous machines. By slightly turning the round holder, a wide variety of machines can be covered. The holder can thus be adapted to many machines by mounting it correctly.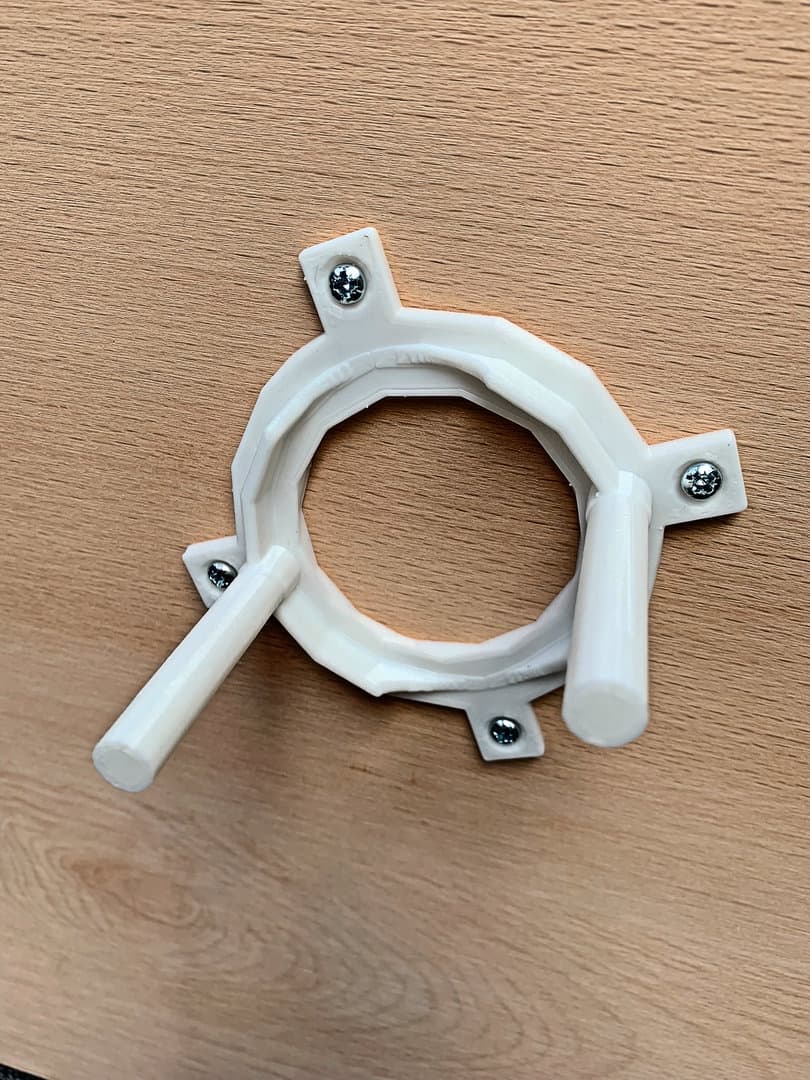 3. Painters Pyramid 3D Model
These little helpers are indispensable if you want a good result when painting or varnishing wooden workpieces and still want to save time by turning the workpiece over directly after you have already treated one side.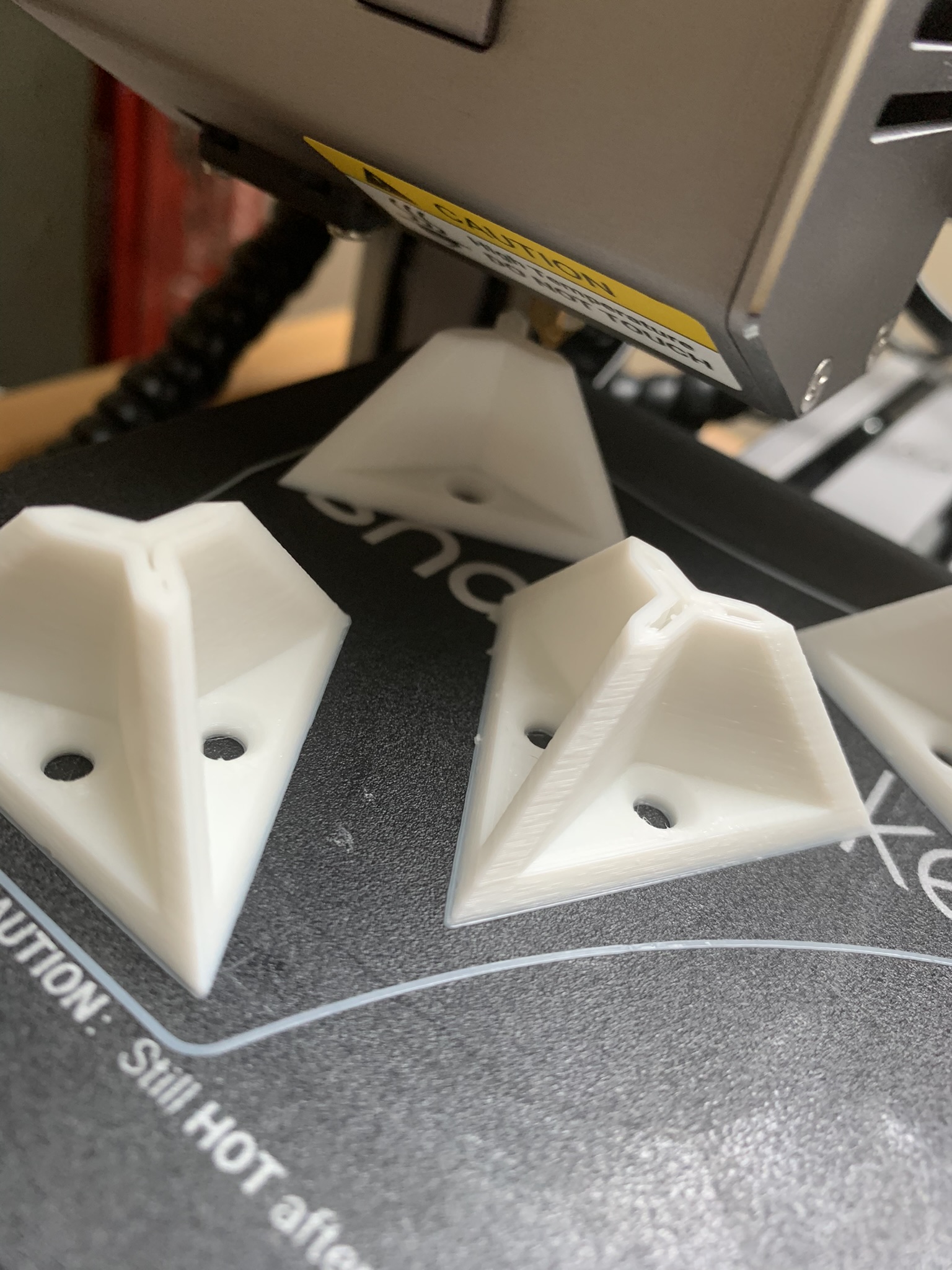 4. Hose Adapter 3D Print Model
Many machine manufacturers use their own dimensions for their suction hose systems. Unfortunately, there is no uniform standard here. The manufacturer's own products are often very expensive. This is where a 3D printer really pays off! Printing a Y-adapter for an extraction hose is no problem. For example, suitable for the DeWALT DWE7492 circular saw! In this way, you can avoid buying the Y extraction hose, which costs approx. 90 euros. Print the adapter and connect it to a cheap piece of hose – done.
5. T-Track Slider 3D Print Template
T-slot sliders are also well suited for building many jigs and fixtures for the table saw or band saw. The sliders don't have to be made from wood or bought for a lot of money from aluminium, but can also be created overnight in the 3D printer. The T-slide is a great basis for many jigs in the woodworking shop.
6. Benchdog 3D Printer Model
I have been using bench hooks from the 3D printer for 2 years. The parts can be very stable if you print them sturdily. I haven't broken any of the bench hooks yet. These templates are available for both 19mm and 20mm hole patterns in the workbench. Not only bench hooks but also so-called planing stops can be made easily and quickly in the 3D printer.
7. Milling Template 3D Printer
Milling a specific contour in a workpiece with repeat accuracy is no problem with the help of milling templates. Such milling templates are not only suitable for rounding corners. Shuttering tail inlays can also be made more easily with the help of a milling template.
Best 3D Printer Models for Woodworking – Conclusion
There are a lot of great 3D printing models and templates for woodworkers and the workshop. Just check them out!
If you liked this post "3D Printer Models für Woodworking", or if you have any questions, just let me know in the comments! What do you think of the different models?
If you like my work and also want to follow me on Instagram, search for "timbertime_blog" on Instagram.